Home
Michelle
David
Configurators
Triathlon
Other Links

Welcome to the artwork of Paula Vaughan...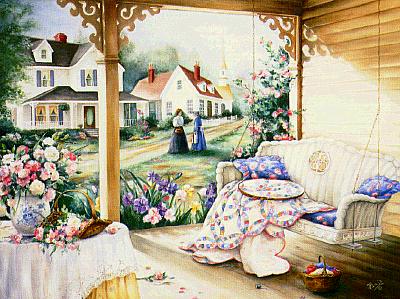 I was first exposed to the talent and beauty of her works in my local craft store. Browsing through the racks of cross-stich patterns I came across multiple patterns that captivated my attention. All of the patterns were based on the works of Paula Vaughan. I chose one pattern that day, "Wedding Ring Bouquet" and now my recreated picture hangs in my parents home.
Paula's artwork is rare to find. I've included some links to sites that sell her work. In addition, all these sites show the pictures they are selling. Enjoy browsing...